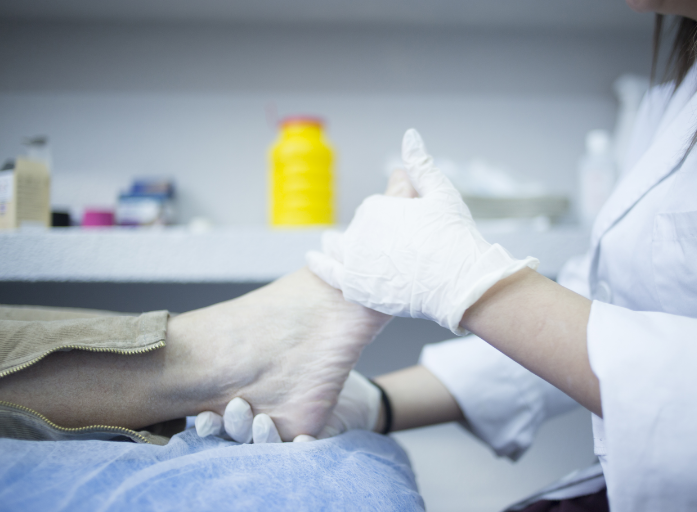 Podiatrist
A Podiatrist is a registered, qualified health professional who specialises in foot and ankle health. We have taken a particular interest in one part of the foot, the heel. We are nationally accredited and registered with Medicare and all Private Health funds. We currently have HICAPS available at most of our locations so that you can claim your private health rebate or process your Medicare EPC referral on the spot.
After many years in clinical practice, treating endless cases of Plantar Fasciitis we joined forces with Karl Lockett, sports podiatrist, from Sydney Heel Pain to combine our resources and knowledge to treat several debilitating conditions relating to the heel bone. Having had access to such a vast number of patients with plantar fasciitis and having studied so many cases of heel pain over the years, together we offer a pain relief for the condition that causes problems for so many people. We are extremely familiar with the variety of common treatments that fail to give relief and will advise against these if applicable. You will be seen by a nationally accredited Podiatrist who is bound to act ethically and responsibly in the management of your condition.
If you are reading the information on this website then you are likely one of the many sufferers who has developed plantar fasciitis, Achilles Tendonopathy, or your child is suffering from Sever's disease, we are here to help. We know from experience just how painful it can be, and how frustrating it can be for the long term sufferers who are ultimately forced to make lifestyle changes to cope with these problems. If left untreated, Plantar Fasciitis can persist for many years.
We have 8 convenient locations in Melbourne and Victoria, please make contact, we are only too happy to assist. Melbourne Heel Pain has clinics in areas including Blackburn, Melbourne CBD, Ivanhoe East, Springvale, Caroline Springs, Newport, Elsternwick and Leongatha. Inquire now!
If you need a podiatrist in Blackburn Melbourne CBD and the surrounding suburbs, consult now!