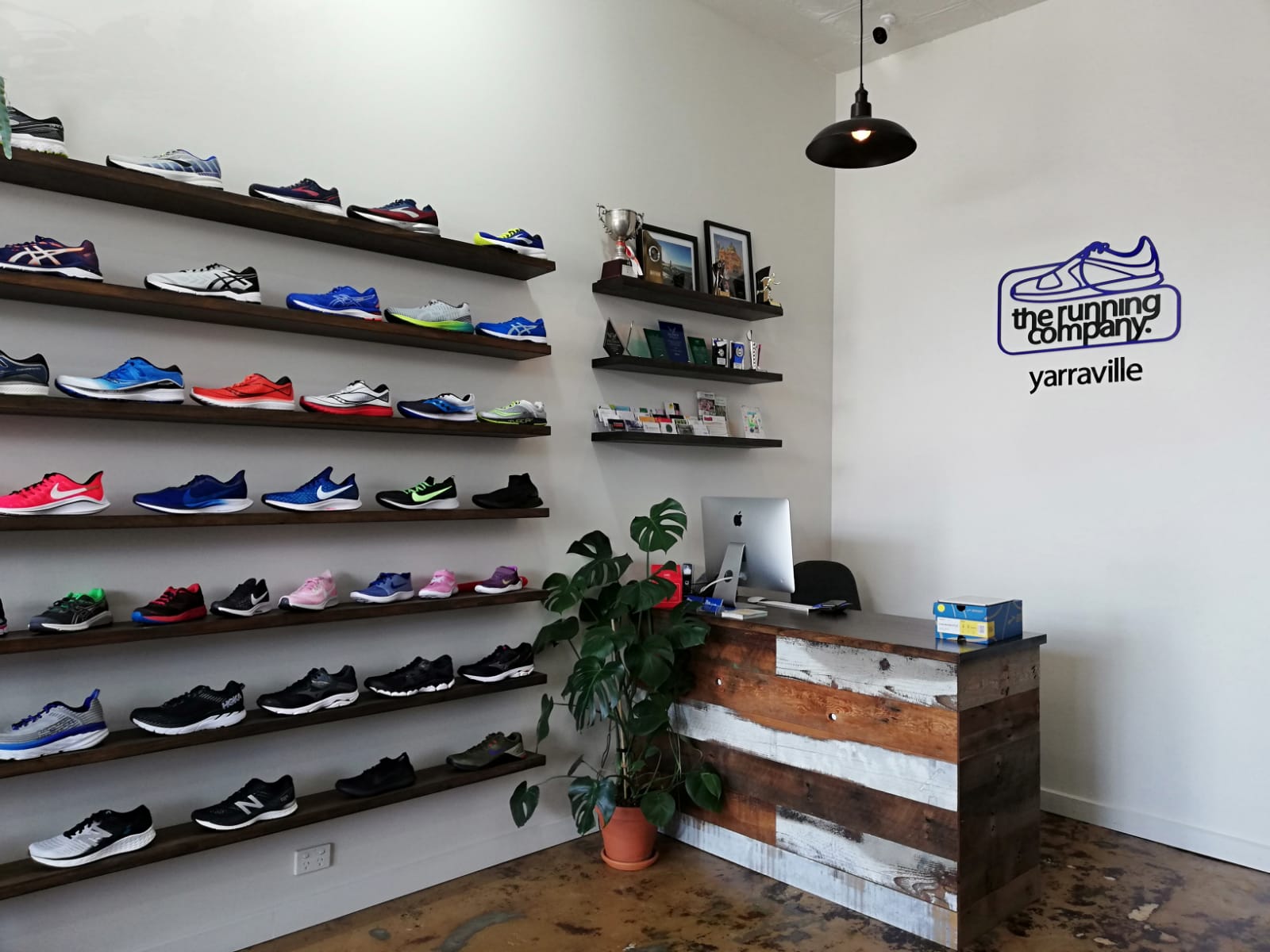 Earlier this month, our team at the Melbourne Walking Clinic spent the day with The Running Company in Yarraville to learn all about the latest and greatest shoes in the market today. We love these sessions because it's very important for us to know exactly what's available for our patients when it comes to footwear, the features the shoes possess, and even their materials. This way, we can make confident and spot-on recommendations to our patients year-round.
This session saw us dive deep into the unique characteristics of brands including:
Hoka One One

Asics

Brooks

New Balance

Nike

Mizuno
It was absolutely mindblowing! You'd never imagine that there would be so much thought, effort and design put into creating a single pair of shoes – or that shoes that look similar on the outside, can have such a different functional effect on a foot.
Here are some really interesting facts about the shoes that we learnt:
Just because a shoe looks

similar

, doesn't mean it is at all! Updates in shoes can range from subtle changes in colour and the aesthetic appearance, to fixing major functional aspects of the shoes and previous problems. Sometimes, this causes an uproar among fans of the shoes!

The shoes you select and train in can alter the support and function of your feet massively – and have the ability to shave valuable time off your personal best during your next half marathon – or add it on!

Every individual has a different gait, stride pattern, history of injury and biomechanical deficiency, so the best way to find which pair of shoes works best is to test a variety of shoe brands and models.

Some shoes have a carbon fibre plate embedded in the midsoles that act as a spring. It is also believed to keep your toes straight and reduce the energy expenditure while running.

Sports-specific shoes require specialist fitting – and this is where our team at Melbourne Walking Clinic work brilliantly together with the team at The Running Company! From racing flats to trail running, the influence that technical footwear has on foot function means that it will also influence an orthotics performance. This is where, as Podiatrists, we need an excellent understanding of technical shoes and a good relationship with footwear stores to ensure a patient is safe and comfortable when doing what they love!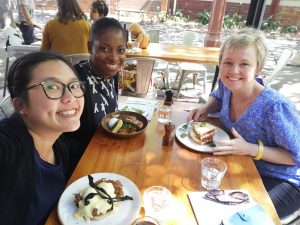 And of course – the day could not have been complete with a brunch at the Wee Jeanie Cafe. It was so lovely to talk through some clinical matters and challenging cases we'd recently had, and the best footwear for each case. The Running Company in Yarraville is absolutely fantastic at what they do – and we highly recommend them if you're on the hunt for a new pair of joggers or walking shoes.
Till next time!
– The Melbourne Walking Clinic Team